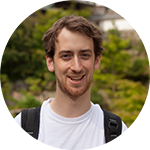 Hi, I'm Scott. Thanks for visiting my site.
I love making things. I spend most of my time developing hardware and software in Newfoundland, Canada. I'm also very interested in entrepreneurship and electronic music.
I am always open to new projects. If you are interested in working together, don't hesitate to get in touch.
You can also find me on these sites:
Facebook | LinkedIn | Bandcamp | Soundcloud | Tumblr | Twitter